Dear fellow Animoog players, I'm delighted to announce version 1.4 of Animoog.org's table of expansion packs. This expansion packs table lists third-party presets and timbres that you won't find anywhere else.
328 new Animoog presets are now available as part of this update. There's now a total of 2,224 presets and over 4,500 timbres available for Animoog, lots of them free!
Version 1.4 brings presets from 4 sound designers: Steffen Presley, Rusk(i)k, Sound of Izrael and Subconscience. Here's the updated version of the table of Animoog expansion packs. The table's page includes the links to download/purchase the presets and timbres and installation instructions. Three of the four new packs are free, the fourth one being available at a very reasonable price. The full changelog is as well available at the bottom of the expansion packs page.
(click table to open the large version)
Steffen Presley
I'm happy that sound designer Steffen Presley contacted me and that we're now able to provide his expansion pack named Song-Haven. It is available for $6,99 by sending money directly to Steffen via Paypal. There's a total of 50 new presets, with some of them requiring that you already purchased the Acoustic and R. Devine packs in order to access their timbres.
As you can see in the following YouTube demonstration video, those are high quality presets. They just got released and I haven't tested them yet, but I soon will!
Steffen is also the nice sound designer who recently shared with us free Theremini presets.
Rust(i)k
Sound designer Rust(i)k is freely sharing with us 132 excellent presets. Here's a part of Rust(i)k bio: "RUST(I)K is currently working on several projects and remains a major part of some of house music's greatest venues and artists over the last 20 years. He now is experimenting with a variety of musical styles and methods as the IOS music world grows by the day.   In doing so, he routinely puts out preset or sample banks to various sites and several companies." His full bio is available here. Rust(i)k's excellent presets are freely available directly on Animoog.org: Rust(i)k presets.
Here's two improvised Animoog solos, the one I just recorded named 'San Andreas' played with the 'Lead PolyAnna' preset, and the second one named 'Going Rust(i)k' I made with Rust(i)k's 'Lead Axe' preset.
Sound of Izrael
Sound designer Sound of Izrael is sharing with us 121 new free presets. The instructions to download the presets are found this post from Sound of Izrael himself. Here's the video that presents the presets:
Here's an improvised Animoog solo named 'Fatal Duel' I made with Sound of Izrael's 'R Rusty boy' preset.
Subconscience
Sound designer Tiziano Gileno Fasano, aka Subconscience, is sharing with us 25 free Animoog presets! Here's Subconscience presets.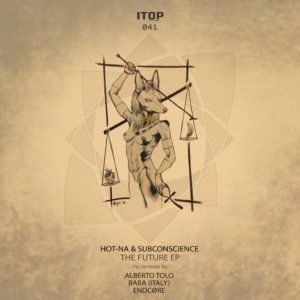 Here's an improvised Animoog solo named 'It's ongoing' I made with Subconscience's 'Lead-polymulti' preset.
Submitting presets
I added a new section to the page providing the table of Animoog expansion packs, here's its content: Here's what I need to know from you if you created great Animoog presets yourself and would like to share them with the community of Animoog  players, please provide the following information:
Your sound designer / artist name
Name of the preset collection / pack

Number of presets and timbres in the pack
Installed Expansion pack requirements (to avoid missing timbres)

Price

Look at the pricing of packs currently available
Many thanks in the name of the Animoog community of players if you decide to provide your presets for free, otherwise, 5$ is usually a good price for professional presets, pricing is up to you

Link to purchase

We'll gladly host free presets on Animoog.org if you want us to, otherwise you are responsible to provide a download/purchase link that will endure

Some way for potential players to hear what the submitted presets sound like

Such as a YouTube video or a SoundCloud track

Description and anything else you'd like us to consider sharing in the preset's availability announcement post
I'll probably improve that list over time. Please understand that this list is updated only every few months.
The future has more surprises
As a bonus for having read up to here, I invite you to contribute to the documentary on Bob Moog being currently crowdfunded on Kickstarter: ELECTRONIC VOYAGER: Retracing BOB MOOG's Sonic Journey.
Big thanks to Sound of Izrael, Subconscience, Rust(i)k and Steffen. Hope you'll enjoy their presets as much as I do :-) Don't hesitate to share this announcement with other Animoog players, the intention here is to ensure as many players as possible to benefit from those excellent presets! Cheers — Alex / Satri