While watching Suzanne Ciani's performance with Moog's System 55 modular synthesizer, I found interesting the way Moog invites listeners to use proper hardware to fully enjoy the experience. Here's their warning: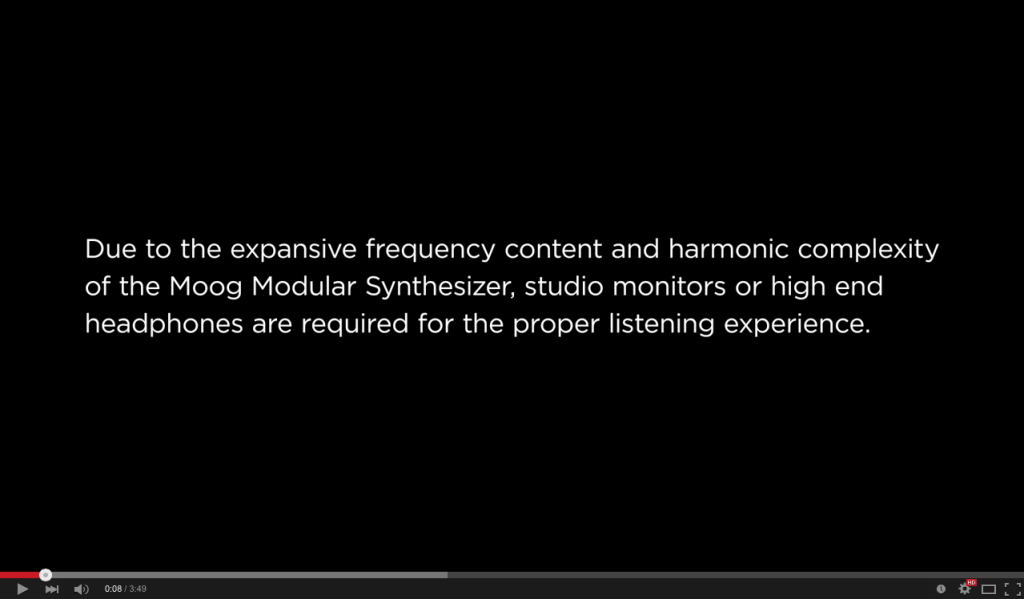 While this type of recommendations can make sense for most music genres, to some extent, I do believe high end headphones do make a significant difference when listening to today's digital instruments which can subtly change the sounds and extensively leverage stereo panning. We can thus claim:
« Due to the expansive frequency content and harmonic complexity of Moog's Animoog app, studio monitors or high end headphones are required for the proper listening experience »
Do you agree?
For the curious ones and not directly related to Animoog itself, here's Mme Ciani's solo with the System 55: